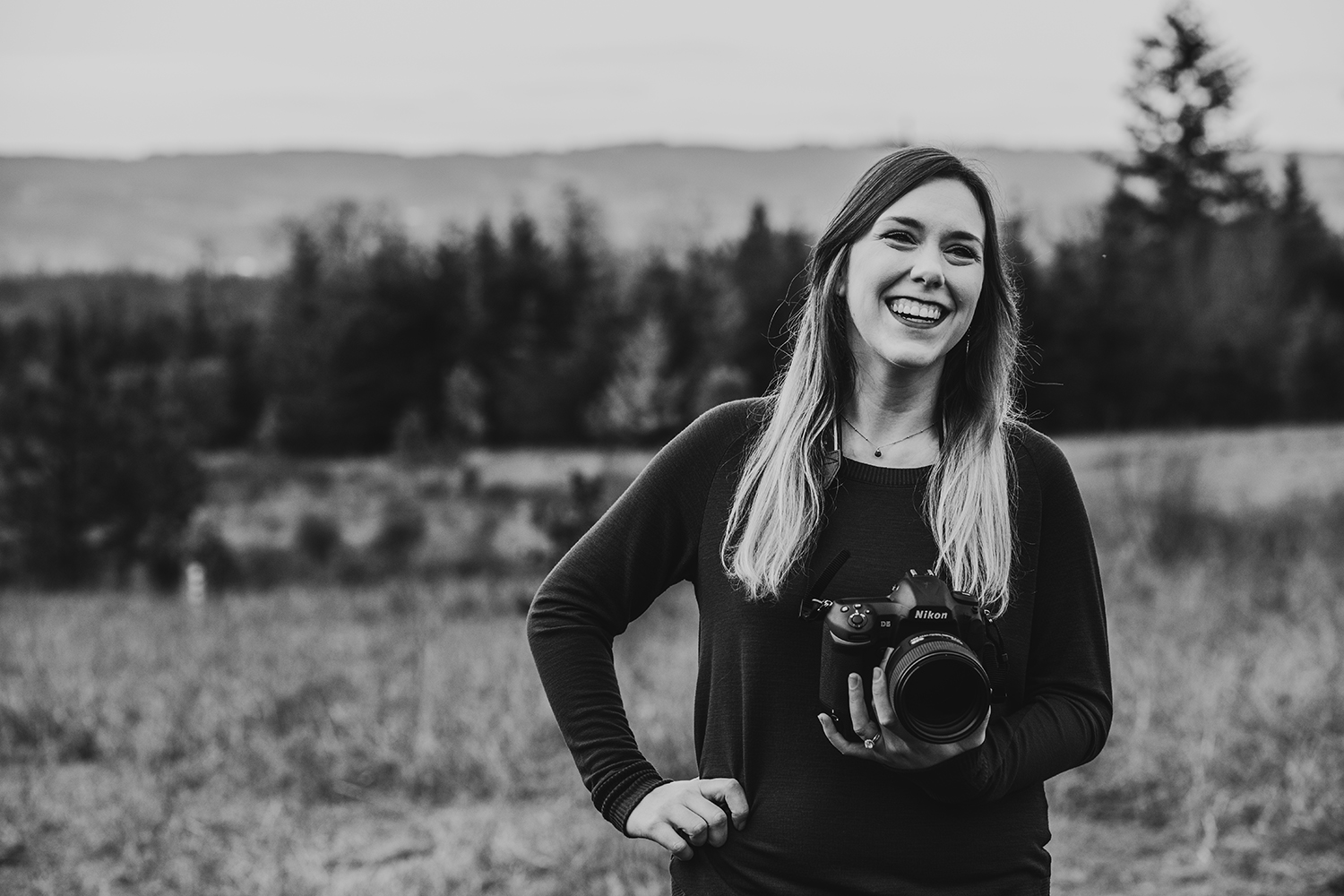 My full name is Nadia Joyce Padzensky. Nice to meet you!
My mother taught me how to hold a camera around the age of seven, and it's been a slippery slope of photographic obsession since then. I graduated from The Evergreen State College in 2009 with my BA in photography. Shortly thereafter, I officially began my own business.
I see your wedding day as an adventure - a milestone that serves as a singular, magical part of YOUR story. I also believe it should be one of the most fun days of your life, where you get to relax, live in the moment, and celebrate a new beginning with your favorite person. I want to create images of your wedding day that honor its significance and beauty and that you'll be ecstatic to hang on the walls of your home. Your wedding day is an important part of your story, and your photos should be a powerful illustration of the memories you create.
I specialize in intimate and adventure weddings and elopements. I'm based in Portland, Oregon, USA, but I travel as often as possible. I offer discounts for locations on my "travel wish list" (available upon inquiry), so definitely reach out if you're thinking about a wedding on the other side of the country or abroad; I'd love to hear from you!
Some things about me, personally...
My husband and I travel as much as we possibly can. My favorite place so far has been Iceland, followed closely by Ireland. I've also spent time (not nearly enough) in France and Italy, and even lived in Thailand from late 2013 to early 2014.

I think reading books is one of the most wonderful uses of one's time. I'm particularly fond of the fantasy, sci-fi, and mystery genres. I read the entire Harry Potter series once a year.

I LOVE movies and binging on Netflix. Some of my favorites are Lord of the Rings, Firefly, Game of Thrones, Stargate, and myriad other fantasy and sci-fi epics.

Spending time outdoors is absolutely vital for me to live a full and happy life. I'm a hiker and a runner, and I'm never happier than when I'm surrounded by trees.

I take advantage of every opportunity to eat ice cream.

I truly believe that dogs are the most wonderful creatures to walk the earth. You can meet mine on Instagram: @qandasquared.

I assert that love is love and will continually fight for equity and inclusion in all spaces, including the wedding industry.

Drop me a line, and let's chat over a glass of wine or a mug of tea. I look forward to getting to know you. Have a shiny day!
Nadia